Catalog & Magazine Buyers Mailing List – Catalog Shoppers Mailing List – Mail Order Buyers – Home Cooking Magazine Subscribers – Fine Wines Mailing List – Household Good Catalog Buyers – Children's Products Mail Order Buyers – CBD Oil Catalog Buyers Mailing List – Sports Magazine & Products Catalog Buyers Mailing List – Seed & Plant Catalog Buyers – Collectable Magazine Buyers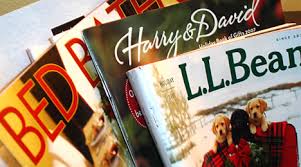 Capitalism is one of the cornerstones of American society, and fundamental to the way business is done in this country. However, the retail sector, where consumers get their goods, is a dynamic one, and it is under the constant pressure of evolving to match the needs of a constantly changing market. Those businesses that can't adapt to these market changes can't succeed.
In the 21st century, the retail experience has become even more advanced, with faster response times, more choice, and also personalized shopping, thanks to the arrival of the Internet, and the ability to receive orders online. Surprisingly, while this has changed the way some businesses work, it has also highlighted the value of other marketing tools, such as catalogs and magazines, and this is something that Sprint Data Solutions Worldwide Marketing can help with.
The Story Of Sprint Data Solutions Worldwide
Sprint Data Solutions Worldwide Marketing is a 100% American business that is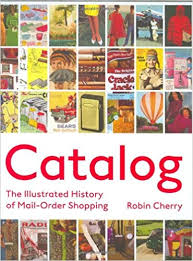 owned and operated by a disabled veteran. After making the sacrifice to serve the country, the decision was made to continue professional growth and help the American business community at the same time. So Sprint Data Solutions Worldwide got its humble start in its home region of Las Vegas, Nevada. Now years later, the management of this growing enterprise has over 50 years of combined marketing and sales experience. When Sprint Data Solutions Worldwide first began, it was in the pre-Internet era with one of the older and most effective forms of marketing, direct mail. Throughout the decades, this form of marketing has continued to remain productive. It is still practiced by Sprint Data Solutions Worldwide even today. The growth in this area of marketing resulted in the company expanding well beyond its local roots. Today, Sprint Data Solutions Worldwide serves clients in every state of the country, including Hawaii and Alaska. Lists are now available for other countries as well, such as Mexico and France across the Atlantic.
Who Benefits?
Catalogs and magazines, being physical, tactile objects, still have a lot of appeal to potential customers, especially when done well. Contrary to popular belief, the ability to order things online hasn't made catalogs obsolete but has made them easier to use than ever. In the past, ordering via a catalog required customers to either go down to a physical location such as a department store, submit a mail-in order form, if delivery was involved, or place a telephone call.
Now, businesses can bypass a busy and filled email inbox with a more memorable catalog product that can be perused without needing to go online. Once people are ready to make an order, however, it's as easy as going to a phone or computer and placing the order there. This can be especially helpful to different businesses such as:
Magazines  Every type of magazine subscriber available for interests
Print is far from dead, and younger demographics prefer printed books and magazines to digital versions. Magazine subscriptions provide an easy way to enjoy continuous revenue from avid readers.
Lifestyle Mailing Lists –  Boating – Hiking – Fishing- Camping – Travel – Golf -Gun Owners
People with different interests can be catered to for different products. Home decorating occupies a very different space in people's minds from fitness, but varied interests mean more marketing opportunities.
Clothing & Fashion Catalog Mail Order Buyers
Many people are interested in clothes for different looks and reasons. Clothing, in particular, does well in catalogs and magazines when quality photography is used. This is always a safe investment in terms of marketing potential.
Home Improvement Products Magazine & Catalog Shoppers
For homeowners, there is always something that may potentially need to be fixed, or in some cases, renovated or remodeled to add value to a property. Home improvement is a big industry, with a lot of different aspects such as kitchen remodels, adding bathrooms, or even repairing foundations. There's plenty of room here for marketing.
Wine
While the world of wine is a bit more specialized, it's also one with a lot of enthusiasm behind it once people get familiar. Wine is a definite luxury item, and quality print materials and appropriate photography to take advantage of the medium, promotional materials for wine do very well in a direct mail environment.
Cigars – Smokers – Pipe Smokers – Marijuana Smokers
Another premium, luxury item. Cigars are an acquired taste, but this is a hobby with legacy and history behind it. Properly presented materials can be educational as well as promote different types of cigars and their qualities. This can get great results if targeted at the right market.
Precision Marketing On Target Catalog Buyers
The secret of success when it comes to catalogs, magazines, or any other form of print marketing is the response rate. There is no such thing as a 100% response rate, but there are things businesses can do correctly or incorrectly to raise or lower the chances of a response.
One of the worst ways to approach marketing is to take a random, scattershot approach. It's possible, for example, to pay for a list of hundreds of thousands of mailing addresses. However, printing hundreds of thousands of catalogs and sending them to all those addresses does not yield a high response rate. If you are selling children's products, for example, and the majority of your catalogs are going to single, parentless college students, response will be understandably low. On the other hand, if you gain access to a mailing list of parents with children between the ages of 2-10, even if it's only a few thousand names, the response rate is much likely to be higher.
We have extensive experience and records in specific demographics, based on a wide range of different profile characteristics. These databases are meticulously compiled for every state and are continuously revaluated to ensure they remain current and relevant to client interests. Sprint Data Worldwide Solutions is committed to helping businesses get more from their marketing dollars not by targeting as many random customers as possible but precisely targeting the markets that will respond best, divided by categories like:
Age
Ethnicity
Debt
Age of Children
Renter
Homeowner
Income
Marital Status
Mortgage Data
Geography
Veteran Status
Mail Order Buyers
CBD Oil Buyers
And much, much more. If you want your catalogs and magazines to get into the hands of your market, we can help. Come to Sprint Data Solutions Worldwide and let us provide you with the catalog and magazine direct mail lists that will make a difference.