The Power Of Artificial Intelligence Mailing Lists
Few things are as important for businesses as connecting with the right clients or customers. While it's easy to assume that a certain business may already have a group of supporters or a set of clients, the fact is that reaching the right people is still very important.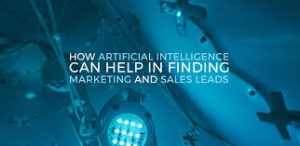 For years, mailing lists have been used as a way to enhance marketing results. It makes sense since a good mailing list will directly connect businesses with those who are likely to be interested in what they have to offer. However, not all lists are created equally. That's why at Sprint Data Solutions, we take the necessary steps to provide accurate, impactful mailing lists. One of the key ways we do that is to use an artificial intelligence (AI) system to curate our lists.
The AI Difference
When it comes to the fundamentals for building a solid mailing list, the main one is still to gather the biggest amount of data possible and then analyze it for patterns, trends, and identifying markers that can lead to those who are most interested in and most likely to spend money on whatever a business is offering.
But managing and combing through large data is a major challenge. There are many more factors beyond just looking at who has made a purchase in the past when you want to get the most from a marketing plan. That means being able to spot various factors indicating that a potential lead is more likely to become a conversion.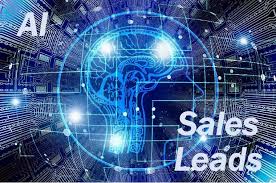 We use an artificial intelligence system similar to the one from IBM Watkins Data Analytics. While slightly scaled down, it means that the lists generated are highly powerful and accurate and that they maximize response from each lead included.
The AI is given the various demographic and targeting information that a client needs and then reviews the large database of leads to spot the different ones most likely to become sales. Instead of empty prospects and wasted time or energy, clients get results that boost their ROI and enjoy improved profits thanks to their marketing efforts. It all starts with the right kind of lead list, of course, and with a powerful artificial intelligence system on your side, you can see those increased profits as well.
What We Offer
At Sprint Data Solutions, we provide services to clients all over the world. Our mailing list database grows and evolves on a regular basis, and using our artificial intelligence system ensures that we connect clients with the best prospects every time. This includes a wide range of services and mailing solutions, including the following:
Text And SMS Mailing Lists
Social Media Integration
Email Mailing Lists
Physical Mailing Lists – Business And Consumer
Mobile Optimization
Real-Time Reporting
Ongoing Support
We use a wide range of sources as well, each of which helps us compile data properly. This includes licenses and information from a variety of countries and even trade show visitor information.
Each of our lists is reviewed and curated by one of the most powerful AI systems in the industry and then provided to our clients. We offer ongoing services and data review to further hone every list to maximize results.
Regardless of the type of industry that a client works in, our team works tirelessly to provide them with the best possible results for their money. This results in maximum revenue streams and maximum ROI, and our friendly staff members are always ready to answer questions and help you with whatever you may need.
The Sprint Data Solutions Difference
Sprint Data Solutions has been providing mailing lists to clients for years and has more than 50 years' combined experience in all areas of marketing. Initially starting in physical media, today we provide digital solutions as well.
We offer solutions for all sizes of businesses in any industry, and our staff is among the most attentive and accommodating anywhere. We start by listening to exactly what each of our clients is interested in, what they want, and what they need. Then, we put our AI system to use. It goes through all associated databases and cross-checks information to determine which individuals and entities will be most responsive to doing business with a specific client. This eliminates the waste of time and resources and ensures the highest ROI for all marketing efforts.
Plus, Sprint Data Solutions is a disabled US veteran owned and operated company. Clients who choose Sprint Data Solutions will be working with one who has fought for this great nation, and they can take pride knowing that they are supporting a US business as well as a US veteran.
Between pride knowing they're helping a veteran and the comfort in knowing they're getting the best mailing lists available thanks to a powerful artificial intelligence system, customers can relax and know that they have access to the best marketing mailing lists that money can buy.
Enhancing The Future Of Any Business
The future of any business depends on continuing to make money and connecting with new clients and customers who can help grow a business' bottom line. That requires continuing to find those potential clients, and mailing lists are one of the best ways to go about doing just that.
With Sprint Data Solutions' artificial intelligence mailing lists, clients are provided with mailing lists that are proven effective and will generate sales and profits for any business regardless of the industry they're part of.
Getting results is as easy as letting our team talk to you about what you need, what your goals are, and what kind of customers you are looking to reach. From there, our AI system will compile and review data and generate lists that matter. No more wasting time, money, and resources on talking to those who aren't interested in your product or service or who are highly unlikely to help your business flourish. It's the best way to enhance a business' future, so contact us today to see how we can help.